We are very lucky to be living Western Sydney at the moment. The amount of building and construction work that is on offer, even during Covid-19 is very encouraging. New estates in the local area like Gregory Hills, Gledswood Hills, Oran Park, Emerald Hills, Denham Court and Leppington have provided vast opportunities for local tradies.
What we in the solar industry are seeing though is people spending big money on beautiful homes, and then bastardising their brand new pride and joy with a cheap and nasty Solar System. These internet sales company deals are usually sold from companies based overseas and then sub-contracted out to the cheapest installer. The sub-contractor gets paid a fee nowhere near enough to do the job properly and actually make money and this is where the corners get cut.
I'm going to post a multi part blog over the coming days to show what to look for, and most importantly what not to accept as the home owner as we are tired of seeing the crap installations out there.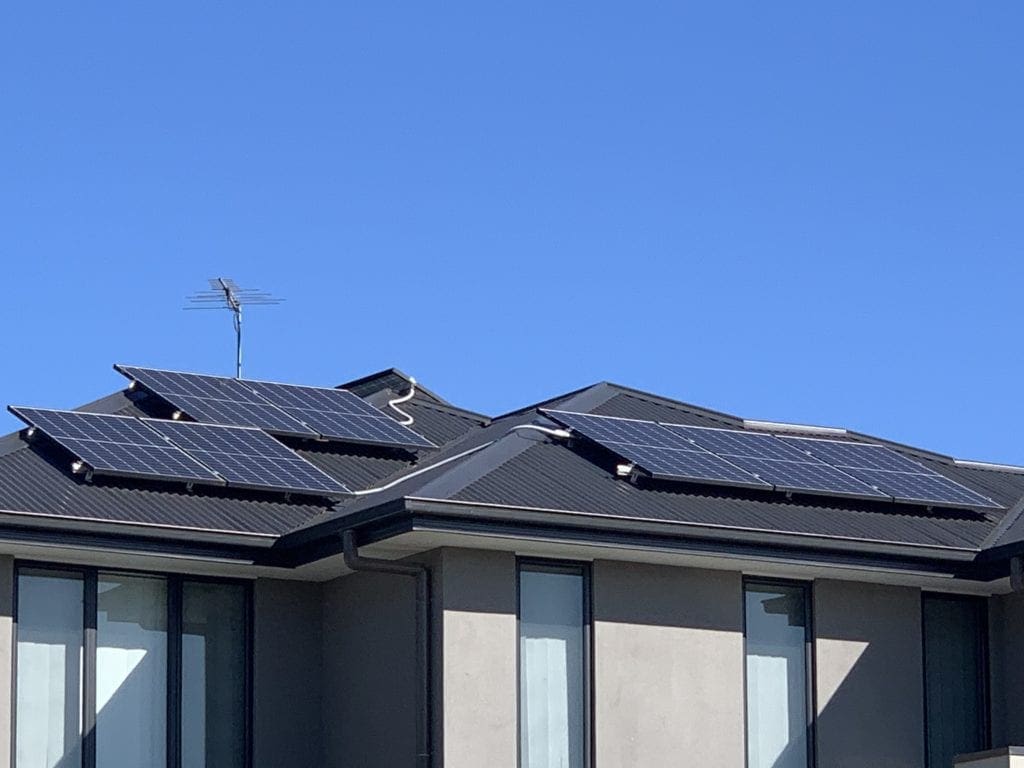 This solar installation is in the new housing estate at Denham Court estate, and the home is on the main road, it's there for the whole world to see. How the solar installer finds this method as acceptable working practises, let alone the home owner accepts this is beyond me. You might ask what is wrong with this method, for starters the aesthetics of it are horrible, it looks rubbish. Second corrugated conduit exposed to the sun deteriorates over time. The installer has also secured the conduit to the roof sheeting with Zinc Saddles, and Zinc Screws, these will all rust.
The conduit is not the only issue with this system, there are Wind Engineering issues associated with the panels being installed over edge zones.